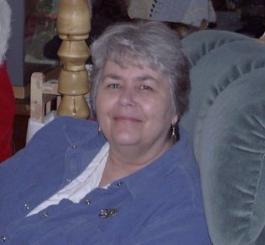 Bev Crane
Hello and welcome to my bio page. I am Bev Crane but some of you may know me under my married name of Bev Jungwirth. I was born in San Mateo, California but moved to Oregon when only a month old. And I've been here ever since.

My enchantment with china painting began in 1977 in Dayton, Oregon, under the watchful eye of Donna Huck. I worked on improving my skills and enjoyed entering competitions. Luck, and I hope a little natural talent, were with me and I did quite well. I've taken many seminars from very well known artists over the years, learned much and loved the experiences.

In 1994, I hand- carried my prize piece on a plane to New Mexico to enter the competition at the International Porcelain Art Teacher's Show. It was a 12" white vase, decorated with poppies and diagonal banding, all done in black and gray tones. We, "my vase and me," came home with the Silver Ribbon for second prize. That was one of my proudest achievements! You can see it in "My Gallery."

My sojourn into teaching began in 1986 at Chemeketa Community College, in Salem. I also taught painting in my home studio for several years. It is a real joy to share all I have learned with my students and watch them grow and blossom.

I was honored to have served three terms as president of the Willamette Valley Porcelain Artists, our local Salem china club and belong to several other clubs and china painting organizations.

I have worked and experimented in several media over the years, mostly self-taught. While still in high school, I began doing photo coloring and photo correction coloring. Later, I widened my interests into ceramics, clay, oil and acrylic, glass sculpture and glass fusion. For 15 years, I did custom decaling out of my home, receiving commissions for wedding sets and such.

Recently, I have developed a considerable interest in silver clay sculpting and have successfully achieved certification for level one "Silver Art Clay" teacher.

Having been raised and lived on farms for most of my life, I possessed a natural fondness for flora, particularly the flowering kind and more particularly fuchsias. Over the years, my late husband and I developed a nursery with more than 400 varieties and 25 species of fuchsias. We bred and cross-bred the hybrids and entered shows for around seven years. It wasn't too long before I became a judge myself and adjudicated at shows up and down the west coast.

Over the course of several years I have sold floral photographic studies to china painters throughout the United States. Alzora Zaremba, Barbara Snow and several other well known artists have made studies from my photos. I like to take that as a compliment to my skills as a photographer. Accordingly, I always keep an eye out for suitable subjects for new studies. I guess farming gave me my love of animals as well, for they are also among my favorite subjects to paint.


Once again, welcome to my website (built by my son Jim). I hope you enjoy it and if you can take the time, please contact me and share your comments. Enjoy!




Jim's Webs